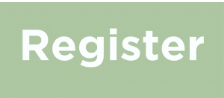 Do you have an idea for a workshop for NYC area worker cooperatives? Do you want to organize a workshop, shared learning or shared research for NYC worker cooperatives?
Please join our upcoming Information Session Webinar to discuss about how you can actualize and fund these projects through NYC NoWC's Member-Driven Programming!
In the spirit of cooperative leadership and learning, the NYC Network of Worker Cooperatives (NYCNoWC) is now accepting applications for our next session of Member-Driven Programming from August 2019 – June of 2020. Complimenting NYC NoWC year round programming, MDP is a dynamic programmatic space where worker-owners are invited to lead programs by way of envisioning, crafting, and organizing one of three types of programming to the wider coop community:
Workshops
Community Research Projects*
Collaborative Learning*
In this webinar, we will walk through the process and requirements for prospective applicants. Come with questions about the application!
We are aiming to have a total of $20,000 allocated to fund the total projects.** Proposals should meet a need or desire for existing or future cooperatives. Programs are selected by member coops at the yearly NYC NoWC Member Assembly. Selected organizers are compensated by NYC NoWC as subcontractors, and they are supported by NYC NoWC staff members in the implementation process across the following fiscal year. Past Programming has included Shared Benefits Research, Violence in the Workplace, Worker-Owner Peer Gatherings, Marketing Solutions for Coops, and Advanced Topics in Bookkeeping. For more information on the application and process, please read our call for proposals.
We are hosting two online webinars where we will walk through the application process and take time to support and answer questions from prospective applicants
Webinar in English | Tuesday 5/28 from 6:00pm – 7:30pm | Zoom Link
Webinar in Spanish | Wednesday 5/29 from 6:00pm – 7:30pm | Zoom Link
If you are unable to attend, please reach reach out to Tammy@nycworker.coop (English) or Andrea@nycworker.coop (Spanish) who can walk you through the process and requirements.
Applications are due June 5th.
______________
* = This amount is subject to change until we know our actual budget amount in June of 2019. 
** = Programs must have a community gathering component.