Over the last decade, the number of worker cooperatives in NYC has tripled, making New York City home to the largest number of worker cooperatives of any city in the country.  The vast majority of the new, stable, and meaningful jobs created through this expansion have gone to low-income women of color and many others previously forced to work in precarious conditions. These results are thanks to growing grassroots movement, diligently working to ensure that the promise of workplace democracy is available to all New Yorkers. 
As NYC NOWC celebrates its 10 year anniversary, we invite you to support and deepen this movement by becoming a monthly sustainer! We have a lot more work to do in building a movement that is transforming the economy one workplace at a time. The New York City Network of Worker Cooperatives (NYC NOWC) exists to help meet the needs of existing and future worker-owners, by providing worker cooperatives and start-ups with the training, resources, and megaphone they need in order to flourish.
By committing to becoming a monthly donor, your support will go towards:
Expanding Government Funding
From coordinating the city-funded initiative to helping to lead yearly advocacy efforts, NYC NOWC has played a critical role in securing government support to worker cooperatives. 

Building NYC's Member-led Co-op Policy Platform
Since the creation of our Advocacy Council, Worker-Owners have been leading a grass-roots policy development process that is responsive to the needs of our members and led by those most impacted. 
As a monthly donor, you're at the forefront of a grassroots movement to transform our economy and expand opportunities to thousands of New Yorkers. Your $10 a month contribution will support NYC NOWC's ability to build upon the successes of the past decade. In the next 10 years, NYC NOWC looks forward to leading more ambitious advocacy for worker-ownership in New York City and State, strengthening an ecosystem where more worker cooperatives can flourish, and making sure worker-owners have a seat at the table wherever decisions that impact their livelihoods are being made.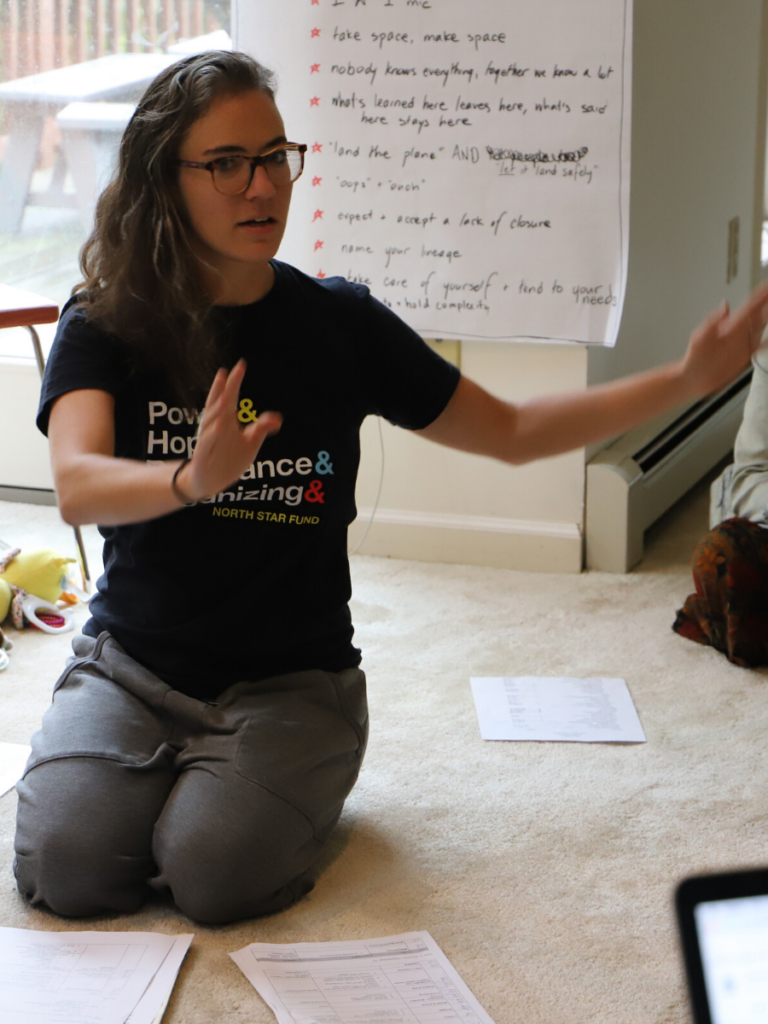 "When people collectively set the culture of their business according to their values, when they supportively educate each other in administration and finance, when they build economic relationships based on mutual aid – the effect is not only financial growth for individuals and families, but transformative leadership and social justice movement magic for communities."
–Rachel Isreeli, Board Member of NYC Network for Worker Cooperatives