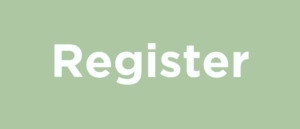 As business owners, we might notice that some people can more easily access our services than others. We often both want our businesses to be sustainable for us and allow us to serve many clients — How might we recognize that our clients come from different economic experiences – and change what we charge them accordingly? One answer: use sliding scale pricing.
In this workshop, you'll learn:
What is sliding scale pricing? 

What makes sliding scale work well, and what mistakes to try to avoid

Practical examples of sliding scale in practice in different kinds of business models
In the workshop, you'll leave with:
A draft sliding scale pricing plan for your business.

A step-by-step process for you to use sliding scale with your clients
This workshop is taught by Hadassah Damien of Ride Free Fearless Money, an iconoclastic blog and progressive financial education series founded in 2015 — which operates exclusively via sliding scale. Hadassah's mission with Ride Free is to stabilize progressive communities by empowering folks' to use money intentionally and, to help people hack capitalism! Learn more: http://www.ridefreefearlessmoney.com
Hosted by NYC Network for Worker Cooperatives, the trade association for worker cooperative businesses in the NYC metropolitan region. We aim to increase public awareness of workplace democracy and improve business conditions for democratic, worker-owned businesses.