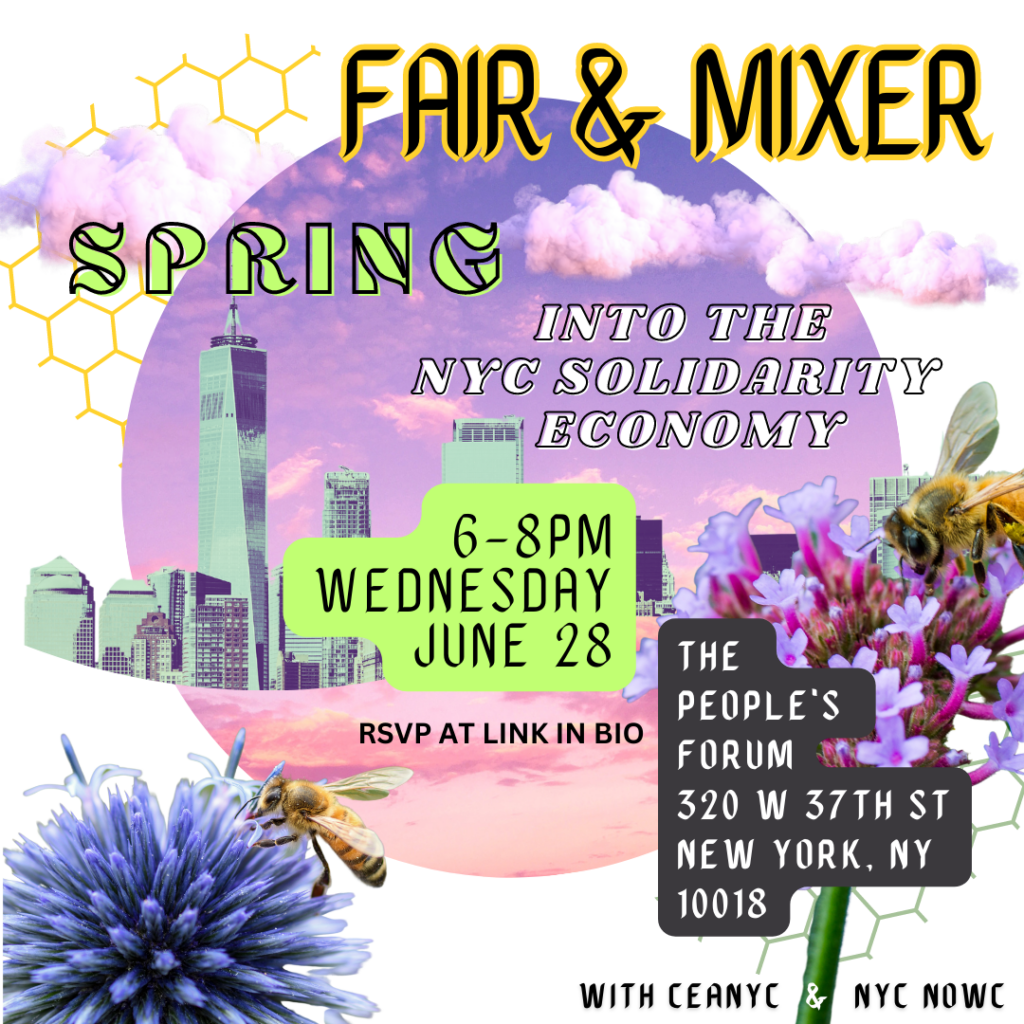 "Spring Into the Solidarity Economy" Fair & Mixer! – June 28th @ The People's Forum
The NYC Network of Worker Cooperatives (NYC NoWC) and The Cooperative Economics Alliance of NYC (CEANYC) are thrilled to invite you to our "Spring Into The Solidarity Economy" Co-op Fair and Mixer happening on June 28th at The People's Forum from 6-8pm!
This event will bring together members of the New York City solidarity economy including worker cooperatives, housing cooperatives, community gardens, and credit unions, among others eager to showcase their services, products, and visions for a more equitable, sustainable, and just New York!
In addition, there will be presentations by current co-op members and refreshments throughout the evening making it an exciting and fun opportunity for those interested in learning more about the solidarity economy to meet members of existing cooperatives and see firsthand what a cooperatively-run city can look like!
Celebrate the power of solidarity and meet some of the local cooperatives who are transforming our city!
When: June 28th, 2023, 6–8pm
Where: The People's Forum (320 W. 37th St. New York, NY 10018)
To find out about our upcoming events, please sign up for our newsletter here.